VMware Inc. is a software company that develops many suites of software products especially for providing various virtualization solutions. There are many cloud products, datacenter products, desktop products and so on. ESXi, vSphere client and vCenter are components of vSphere. ESXi server is the most important part of vSphere. ESXi is the virtualization server. It is type 1 hypervisor. All the virtual machines or Guest OS are installed on the ESXi server. To install, manage and access those virtual servers which sit above of ESXi server, you will need another part of vSphere suite called vSphere client or vCenter.
vSphere?
VMware vSphere is the commercial name for the entire VMware suite. The VMware vSphere stack comprises virtualization, management, and interface layers. The two core components of VMware vSphere are ESXi server and the vCenter Server. ESXi is the hypervisor, where you create and run virtual machines and virtual appliances. vCenter Server is the service through which you manage multiple ESXi hosts connected in a network and pool host resources.
VMware ESXi?
VMware ESXi is the piece of software available in the form of ISO which gets installs directly on the physical hardware as same like windows or Linux operating systems. ESXi installation is a small footprint with size of 144 MB. VMWare ESXi allows you to create multiple virtual machines in top of it to run multiple operating systems such as windows, Linux, solaris,macOS, etc in a single physical hardware. It enables you to run your workloads on top of multiple virtual machines to fully utilize the computing resource and free from multiple physical hardware.
Prior to vSphere 5, vSphere has 2 hypervisors ESX & ESXi. With the release of vSphere 5.0, ESXi is the only hypervisor. Take a look at my article to understand the difference between ESX and ESXi .VMware ESXi comes with a free and paid version. As you guessed, Free version of ESXi will come with few limitations as compared to the paid ESXi.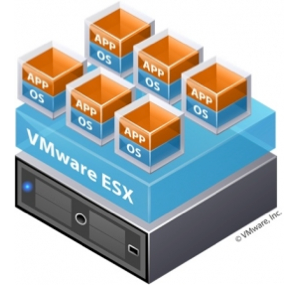 VMware vCenter?
VMware vCenter is the software which helps you to centrally manage your entire VMware Virtualization infrastructure. vCenter can add about thousands of ESXi hosts into the inventory which allows you to manage multiple ESXi hosts and also virtual machines running on the ESXi hosts. vCenter Server provides lot of vSphere features such as VMware VMware Distributed Resource Scheduler (DRS), VMware High Availability (HA), VMware vMotion , VMware Fault Tolerance, Virtual machine templates, VM cloning, Update Manager, etc .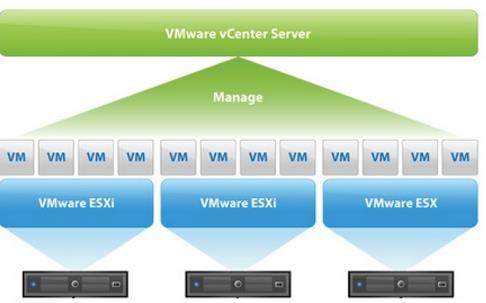 vSphere Client and vSphere Web Client?
vSphere Client and vSphere web client is nothing but the Client software which helps the end-user to connect to the vCenter Server. In simple terms, a vCenter server is a software running on Windows or even Photo OS-based appliance will just run as service. We need the vSphere Client or vSphere Web client to connect to the vCenter server and manage the virtual infrastructure.
vSphere Client is the client software which needs to be installed on the user desktop or laptop but vSphere Web client is the browser-based client. You don't need to install client software to manage vCenter server using vSphere web client. You can even manage ESXi host directly using vSphere Client but vSphere Web Client can only use to manage vCenter Server. We can also manage ESXi 6.5 host using host client via Web browser.  There will be no more vSphere Client (windows based) from vSphere 6.5. We need to use only vSphere Web Client to manage the VMware virtual infrastructure from vSphere 6.5 onwards.
You Can Download vSphere Client from Here